The

Digital Publication Platform

Not just a professional PDF to flipbook converter, but also a Digital Publication Platform.
Learn More
Get Started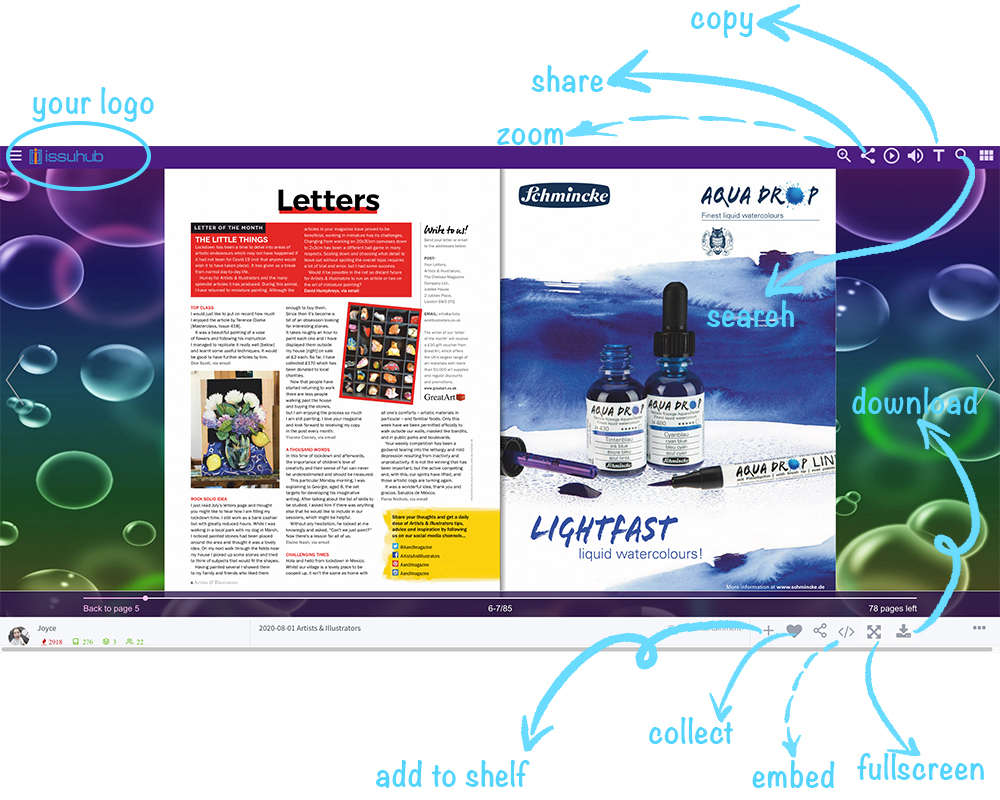 How your flipbook looks like on Issuhub.
Explore
View all public publications uploaded by all users. flip through the most popular, hottest, latest, etc. Issuhub users upload millions publications daily, you can always find the content you intest on.
Learn More
Users
Besides publications, you can also view all Issuhub users, view their content and follow the ones you like. Once they publish new content, you will be notified.
Learn More
Shelf
Issuhub creates different shelves according to flipbook content. Quickly find the one you want.
Learn More
Profile Page
Profile page displays the user's all books, shelves, followers and followings. You can follow/unfollow him/her on this page.
Learn More
Online Uploader or desktop app, you choose.
Instantly upload your PDF with the online tool, or you can download the desktop app on your Mac/Windows, where you can create both online and local flipbooks.
Grow your business with Issuhub
From catalogs to brochures, Issuhub converts your static PDF to more vivid HTML5 publications with realistic page flipping effect. See more publications
Loved by business and individuals across the globe.
With Issuhub, you can create and share more vivid digital brochures across the web.
From digital magazines to catalogs, there's pretty much nothing you can't create with Issuhub.
I love the digital publication platform Issuhub, read any publication on your desktop or mobile – just like when you're reading a real book.