Free Online HTML5 Lookbook Maker
Convert your PDF lookbook to online html5 lookbook with realistic page turning effect. Publish your lookbook and spread the world.
Get Started
Download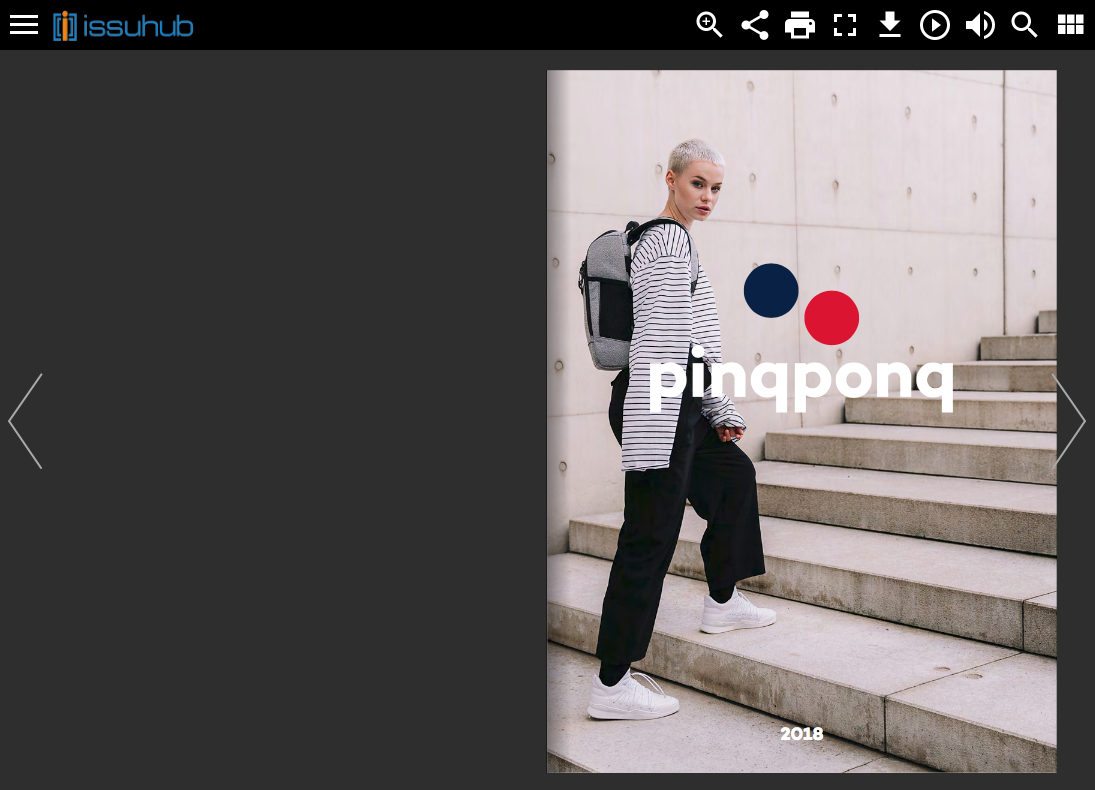 Online HTML5 Lookbook Key benefits
Why converts your PDF lookbook to HTML5 flipbook?
How to make your online flipbook lookbook?
Click Free Trial on the top or download Issuhub app, upload your PDF lookbook, enrich the content with video, audio, button, icon, hyperlink, etc. Then publish online or offline. Share it to your users via website, email, url, social network, etc.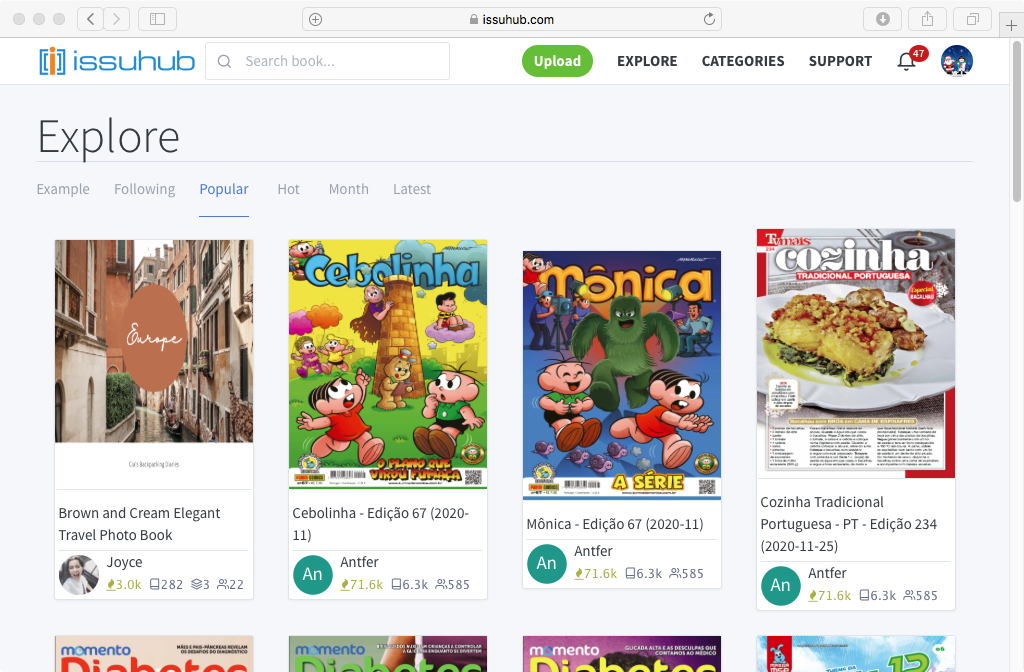 Publish your digital HTML5 lookbook on Issuhub, a cloud-based platform with all kinds of e-publications.
User friendly
While reading the interactive html5 lookbook, users can zoom, search, share, download, etc. Browse thumbnails, bookmarks, etc.
Try for Free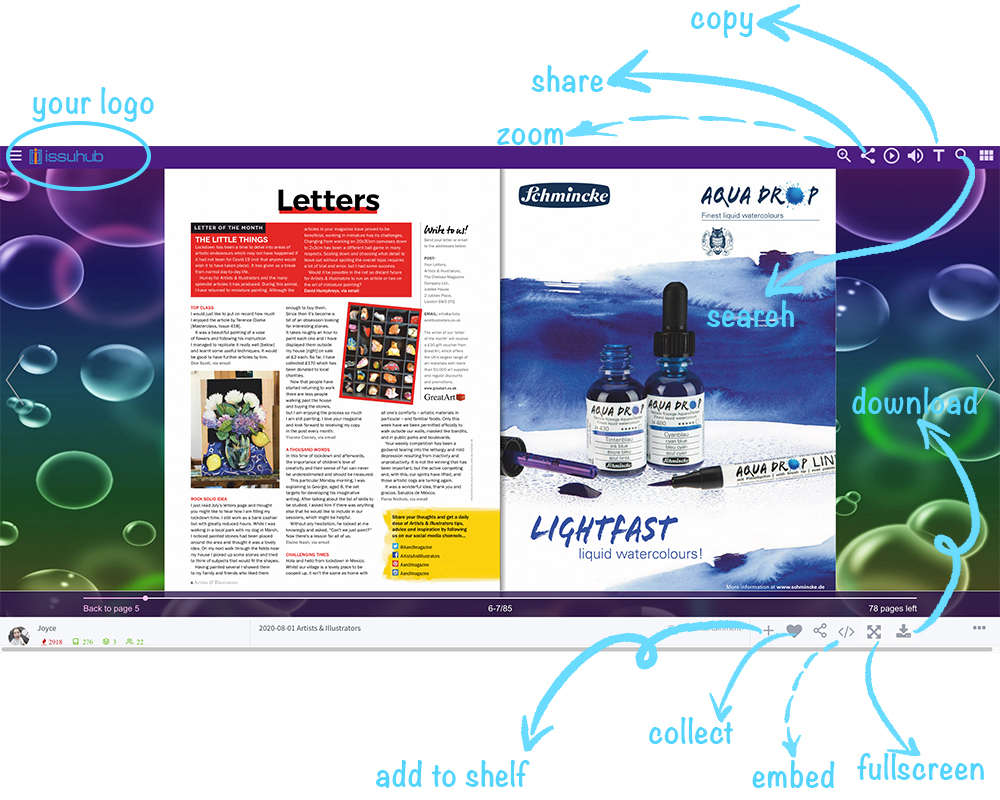 What we do?
Customized, Page flipping digital lookbook
Issuhub is a cloud-based platform for you to edit pdf lookbooks and convert them to online html5 lookbooks with page flipping effect.
Enable download
Enable your readers to download your lookbook in PDF format.
Embed
Embed the page-flipping lookbook to your website or blog.
Easy navigation
Make the navigation easier with Bookmarks and thumbnails.
Search Content
Enable your visitors to be able to quickly find what they want through a simple search of your lookbook.
Privacy Control
Full privacy control to make your lookbook public, private or password protected.
Print
Bring your your lookbook to life in the highest quality.
Success examples
See how your stunning online page flipping lookbook looks like
Share HTML5 Lookbook in any format.
Share Online
Upload Online
Embed to Your Site
Email as Link
Share on Social Media
Share offline
HTML5
ZIP
APP
EXE
WordPress Plugin
Drupal Module
Joomla Module
Share Privately
Password Protected
Disable Social sharing
Disable download
Disable print
Other types of HTML5 publications